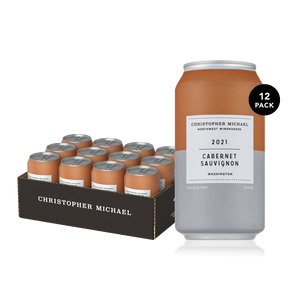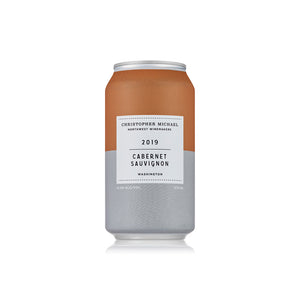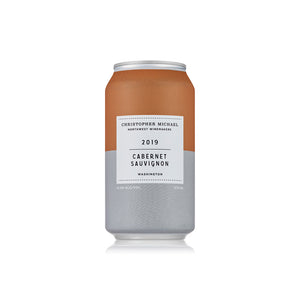 2021 Christopher Michael Cabernet Sauvignon - 12-PACK
It's hard to find a great Cabernet in a 375ml can (1/2 bottle), now you can.
The 2021 Christopher Michael Cabernet Sauvignon is
comprised of wine made entirely from grapes from the
Horse Heaven Hills AVA, predominantly Phinny Hill
Vineyard and Fountain Farms. We have chosen to work
with these two growers as sources of Cabernet
Sauvignon that highlights the best of the AVA, offering
firm tannin (encouraged by the winds typical of the
appellation) providing a structure upon which the
generosity of fruit can rest. 2021 was a warm and
historically low-yielding vintage throughout the AVA,
leading to wines of great concentration.
Washington, 2021
Sold as four-packs or flats (12 cans - equivalent to a half case of wine) 

NOTE: You must be 21 years of age to purchase our wines.