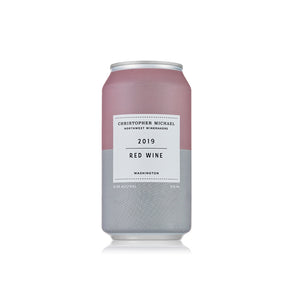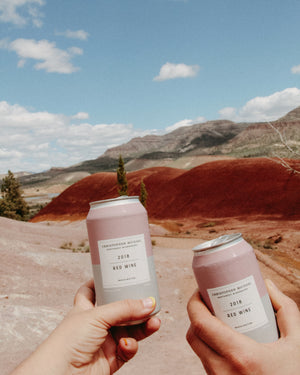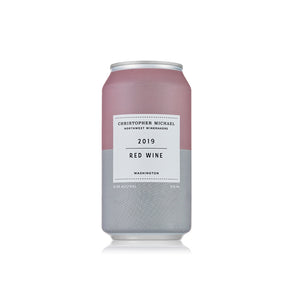 2021 Christopher Michael Red Wine - Can
Now, an awesome Red in a 375ml can (1/2 bottle).

What makes the Pacific Northwest so unique? The fact that dense forests, winding waterways, and snow-packed peaks are all in our backyard? Or is it that no matter how far you go and how many sights you see, there's always more to explore? Each wine is crafted with this reverence of place—but our goal is to never stop exploring new regions and new wines.
The 2021 Christopher Michael Red Wine is a blend of 60% Merlot, 25% Syrah, and 15% Cabernet Sauvignon from the Columbia Valley AVA in Washington. The Merlot brings suppleness, the Syrah contributes berry fruit and herbaceous complexity, while the Cabernet Sauvignon reins in the breadth of the other two varieties with a gentle nudge toward structure. 2021 was a warm and historically low-yielding vintage throughout the AVA, leading to wines of great concentration.
Washington, 2021

NOTE: You must be 21 years of age to purchase our wines.